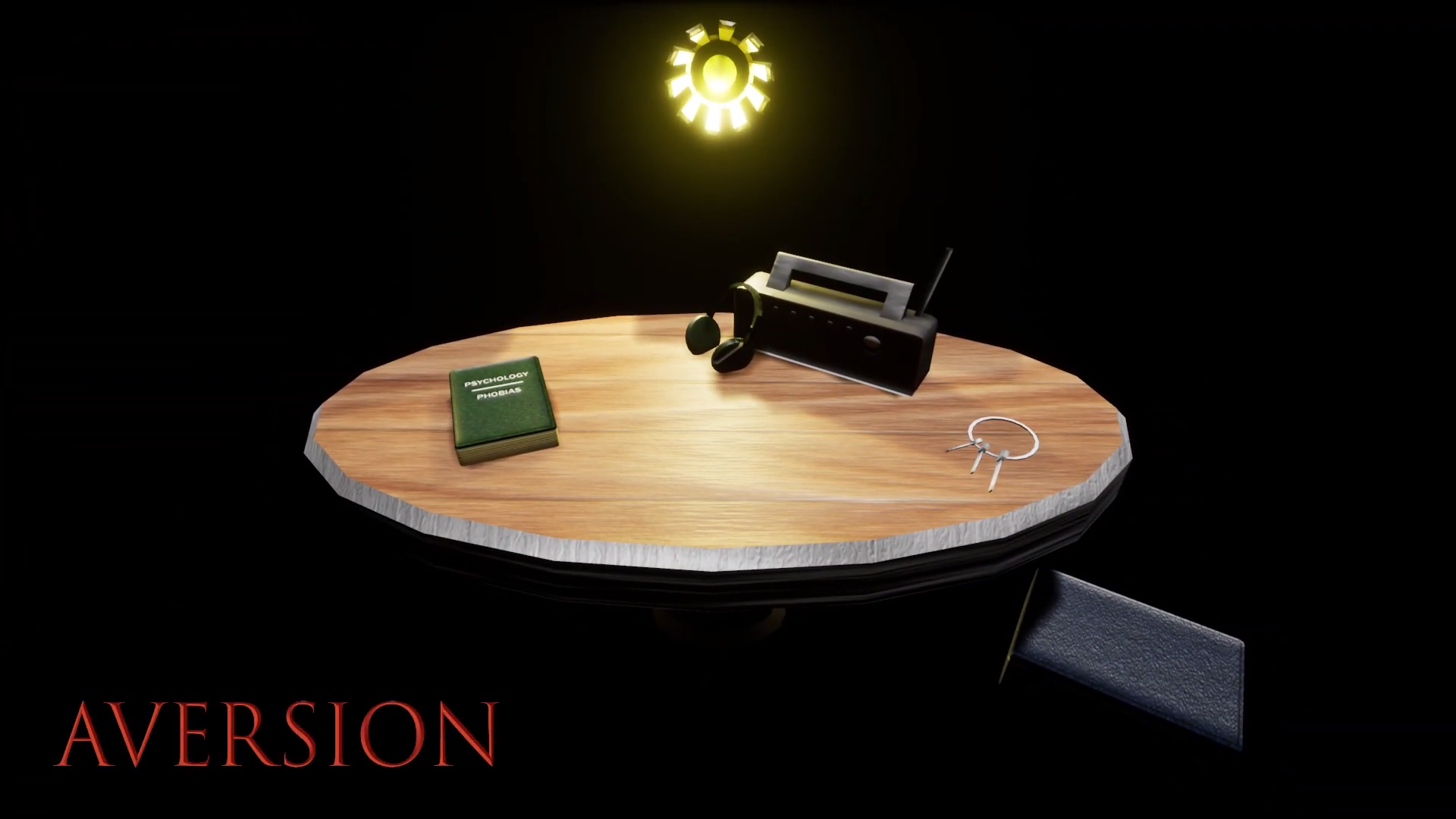 Aversion follows the brief 'Recurring Dreams', one of several options for the University submission. The game is set aboard a train in the player must venture through while facing different phobias in each carriage along the way. Each carriage differs and tells a story about the characters phobia both through the environment and voice acting.
Although students had the option of using premade assets to create their spatial constructs game, I decided to model and texture my own. All of the game is original content produced by me, excluding a few sound effects and music. This ended up adding a significant amount of time to development, but ultimately I feel it was worth it. The project gave me the ability to experiment with new texturing techniques, and personalise the game to my visual style. The final submission received an A grade.

Unreal Engine, Blueprints, 3D modelling and Unwrapping (Autodesk Maya), texturing (Photoshop), sound effects and voice over (Adobe Audition).